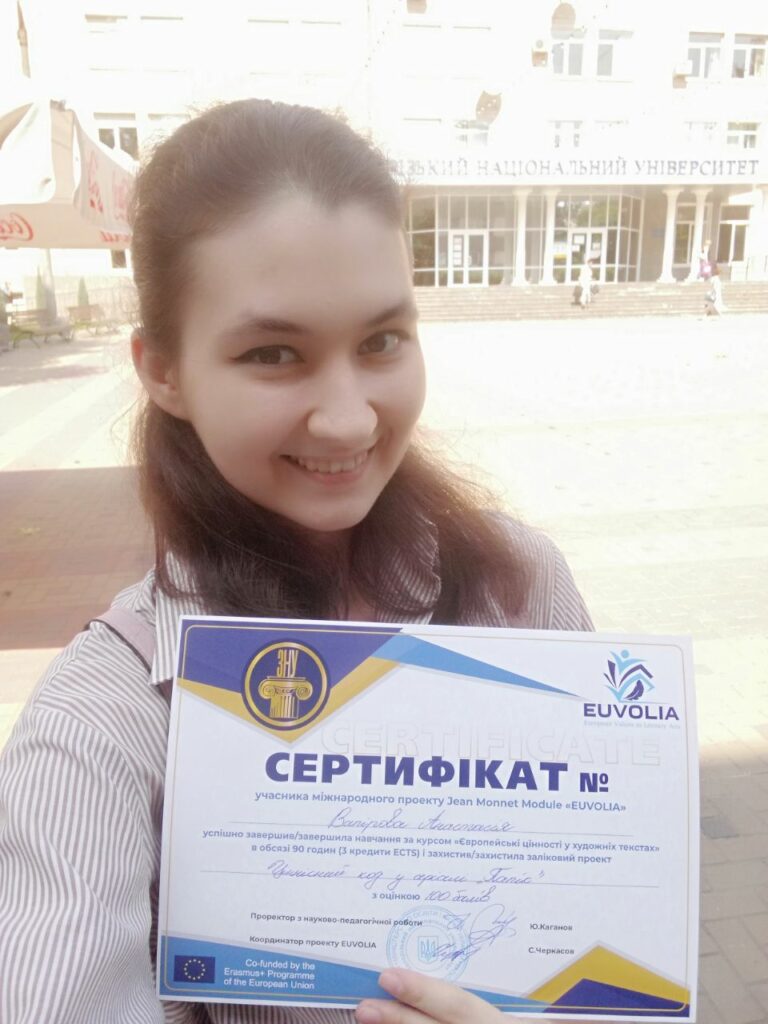 Second semester of academic year 2019-2020 proved to be a tough time both for students and teachers, including the EUVOLIA team. Due to COVID-19 restrictions, for the first time in our project's history we had to conduct student projects defense online.
The format, however, didn't influence the quality of the projects submitted. The range of products under analysis was quite diverse. The students focused their attention on such unlike media products as Sugar Daddy (Maryna Romanova, Anastasiia Vapirova) and In-Laws TV-Series (Oleksiy Klymenko, Yaroslav Zibrov), socially charged songs like Bullying by Alyona Alyona (Victoria Klestova, Roman Rudenko, Danylo Shkryoba) or Different.Similar (Daryna Bezpavla, Elizaveta Konchynska) and much more traditional products like Mother by Skryabin (Dmytro Krainiy, Eugenia Mishkova, Artem Mitiushkin) or Crying by KAZKA (Maryna Dymova, Anna Lega, Artem Skrypka. Iryna Volkhonska, Anastasiia Borodkyna). What surprised us most was students' ability to view the products under the most unexpected angle, noticing the details an average media consumer would definitely skip.
Like, why is there no wife to a lyrical hero in Skryabin's Mother? Could it be a manifestation of traditional Ukrainian conflict between mother and her daughter-in-law that caused removing the latter from the narrative? Or what concept of femininity does the heroine of Crying represent based on her appearance and vocabulary – a rebellious one or a suffering one?
After four hours of productive discussion, the jury came to a unanimous conclusion: despite all the difficulties caused by quarantine restrictions, such as inability to meet in person or work in groups offline, all the students managed to produce top-level, independent and thought-provoking research. Congrats to our graduates! You can grab your certificates at room 307, 2nd building anytime.