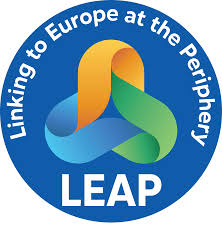 September 17-18, 2021, EUVOLIA team members Stanislav Cherkasov, Oleksandra Nikolova and Olena Tupakhina presented EUVOLIA experience in teaching European Values to HEI students to the participants of LEAP workshop "Teaching and Learning Europe".
The workshop brought together EU studies experts, teachers and researchers from Turkey, Finland, Italy, Romania, Estonia, Georgia, Azeraijan and Ukraine to share their research results, best practices and methodologies of teaching EU studies. All together they discussed the challenges arising when developing EU studies at the periphery. One of the workshop's strongest points was the ability to get focused feedback from international experts.
We are delighted to say that EUVOLIA team's report caused a vivid discussion among the participants. The presentation, as well as the text of the report, are available on the website (see Publications).