As EUVOLIA project gradually reaches its end, the last two groups of EUVOLIA course attendants present their summative assessment projects in front of the peers and expert jury of EUVOLIA team members. This semester, the student of ZNU Engineering Institute majoring in IT and industrial engineering worked together with future philologists over research projects on Ukrainian popular culture products.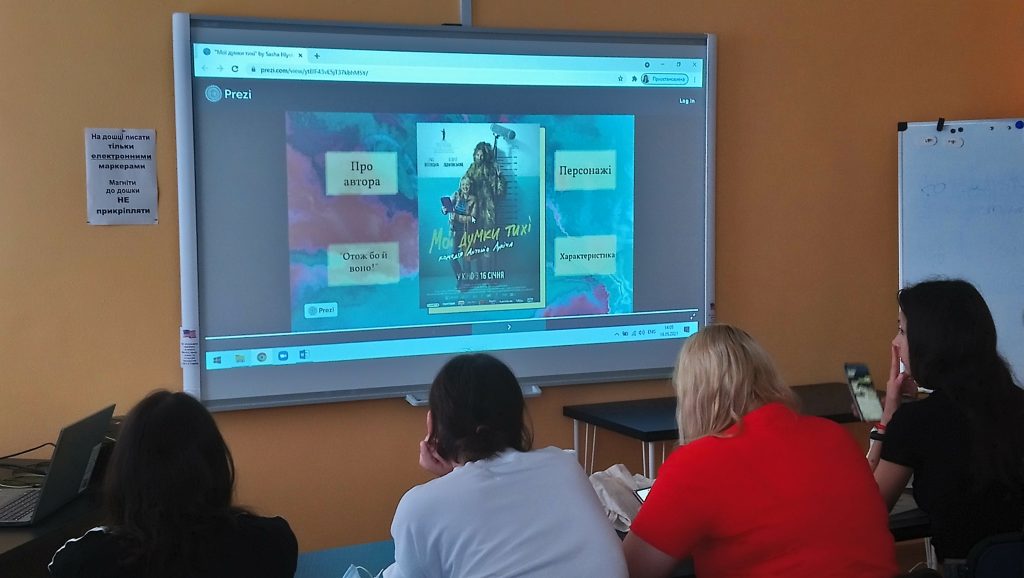 Just like in the years preceding, the most popular products under analysis were The Crazy Wedding movie and The First Sparrows TV series. However, this year students also paid attention to products never analyzed before, such as Cherkasy movie about the annexation of Crimea, Zakhar Berkut historical movie and My Thoughts Are Still dramedy.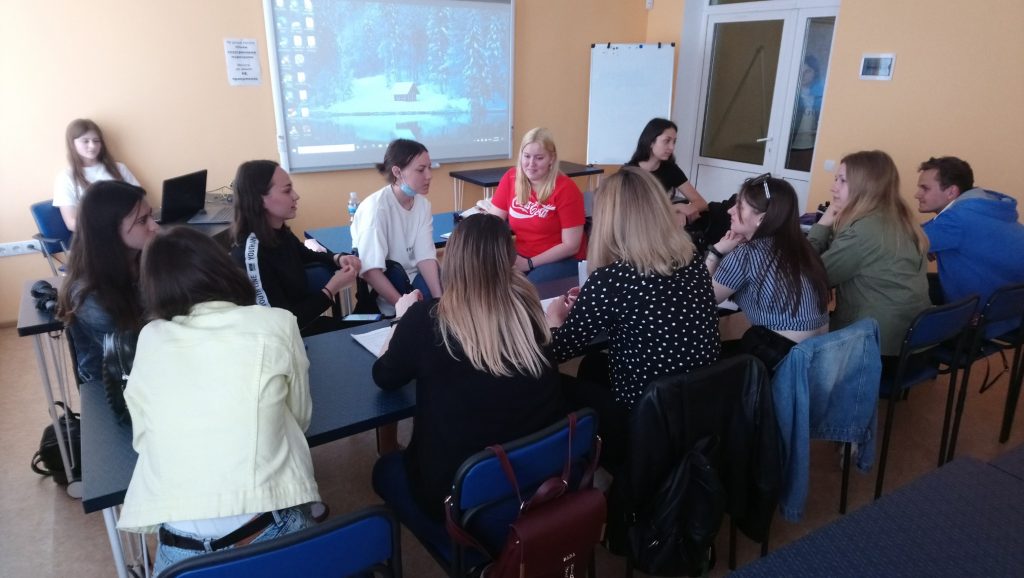 Due to quarantine restrictions, part of the defense process was held on Zoom platform, but some groups were lucky enough to defend their projects offline. As always, it resulted in a heated discussion over various plot solutions and imagery applied by Ukrainian screenwriters and directors. I.e., when discussing The First Sparrows TV series, the student paid attention to the fact that the main villain here is a disabled person that might raise concerns in Ukrainian society over inclusive education.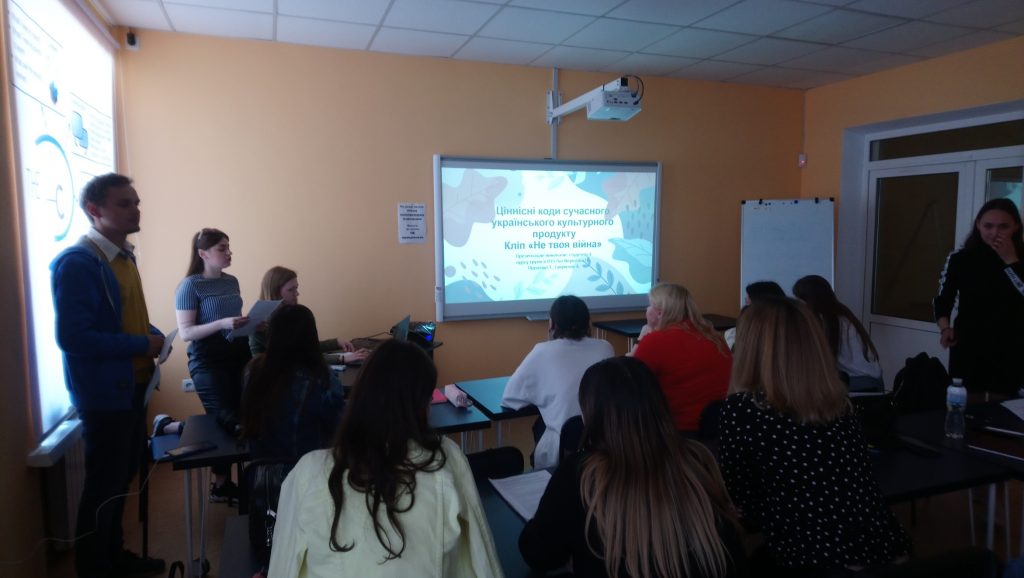 Another heated debate started over Okean Elzy Not Your War single. The provocative title combined with the group frontman Stanislav Vakarchuk's political declarations contributed to a visual solution of a music video done on black and white contrast and featuring a powerful symbol of a coin dropped.
My Thoughts Are Still dramedy with its clear Don Quichottean subtext was interpreted as a generation gap story clearly demonstrating the young generation's values shift towards European values paradigm. However, as the project team concluded, young people sharing European values code (like the main hero of the movie) still feel marginalized and oppressed by a loud majority of those advocating survivalism.
Summing up the results of the session, EUVOLIA module leaders couldn't but notice the growing level of critical media literacy among the students. With the previous years' projects taken into consideration and consulted for inspiration, the results of the final year of the project look really impressive and demonstrate that formal training can sufficiently improve both critical thinking skills and European values awareness of the project's target group.